4 Benefits of Using Invisalign Over Braces
Posted by Auburn Dental on Sep 8 2021, 10:40 PM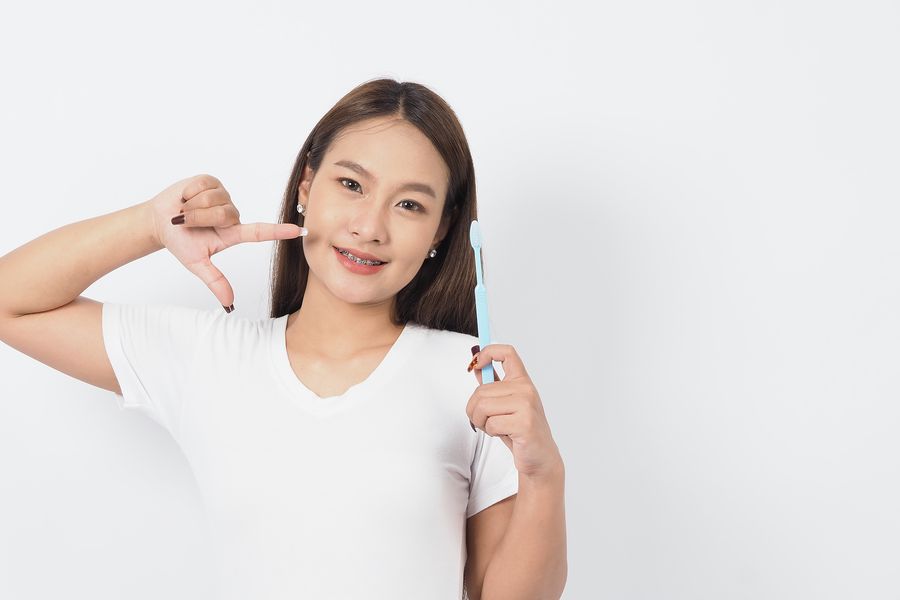 Your smile plays a significant role when you interact with people. In most cases, it can be an excellent way to start and engage in a good conversation. And a good set of teeth gives you a great smile, helps boost your confidence, and increases your self-esteem. This is why everyone wants to flaunt a great smile. 
Unfortunately, not everyone is blessed with a great smile. Some lose their teeth, while others might be born with misaligned teeth. Thankfully, because of the advancements in dental science, you can get your teeth straightened by a proper dental procedure regardless of how your teeth got damaged or misaligned. Two of the best methods to get your teeth aligned are braces and Invisalign. 
There is a lot of debate about which procedure gives you the best solution today. In this article, we will explain the benefits of using Invisalign over braces. Let us get started:
It is a well-known fact that metal braces hamper your appearance and make it difficult, if not impossible, for you to flash a great and attractive smile when you are wearing them. On the other hand, Invisalign is designed to be barely visible to the casual observer, so much so that no one will know that you are wearing them unless you say so. 
One of the most significant disadvantages of wearing braces is that it contains metals that could puncture the gums and the inner mouth. Invisalign, on the other hand, does not have any metal parts. Because of this, Invisalign also reduces the chances of gum diseases.
Invisalign is user-detachable, allowing you to remove them whenever you want and feel like doing so. On the other hand, braces cannot be removed on demand. Because of this, you won't face any problems while eating food while you're in Invisalign treatment.
Studies show that compared to the braces, Invisalign straightens the teeth faster and hence is preferred by people worldwide and recommended by most dentists. It will take around four to five years for the teeth to get straightened in braces. Invisalign can do the same work within a year. Invisalign surely works like magic when you opt for them. 
Invisalign is an advanced, faster, and more convenient solution compared to traditional metal braces. Are you looking forward to straightening your misaligned teeth? Call us now on  (661) 327-2189 or book online. We have the best in-house dentists in Bakersfield, CA.