5 of the Top Benefits of Having a Family Dentist
Posted by Auburn Dental on Nov 4 2021, 08:16 PM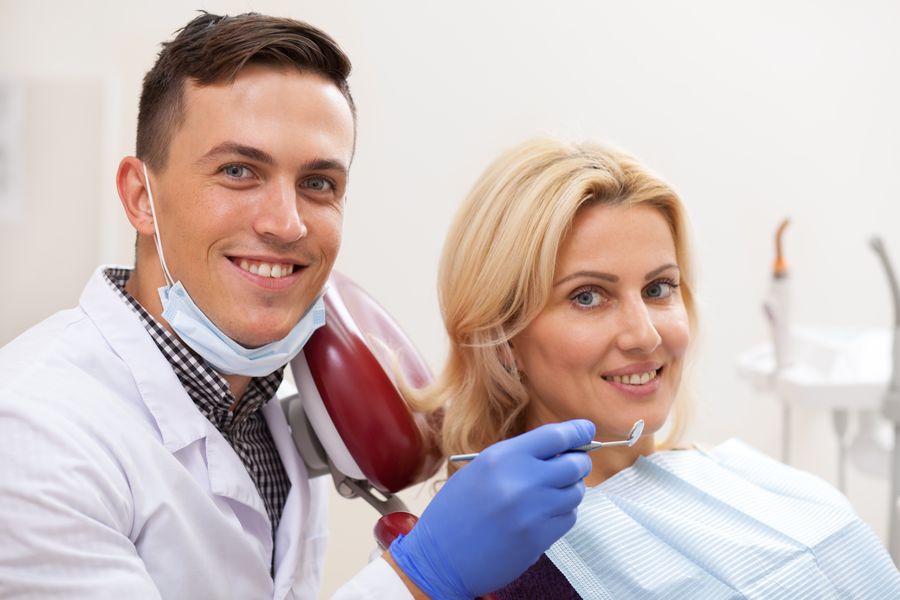 A family dentist is a dental health professional who caters to the oral care needs of an entire family. From kids to adults and senior citizens, a family dentist is skilled at treating everyone with the same proficiency level.
Dr. David D. Shively, DDS, and Dr. Roger V. Pham, DDS, at Auburn Dental Center have long been offering dozens of dental health services to patients of all ages in the Bakersfield, California region and know all about the benefits of having a family dentist. Read on to find out what they are.
Family Dentists Are Versatile
Family dentists are the jack-of-all-trades of dentistry. They offer restorative, cosmetic, and orthodontic treatments for all age groups. Whether your teen daughter wants braces or your father wants a custom-made denture, family dentists like Dr. Shively and Dr. Pham are equally good at making it happen.
Dental Care Becomes Simpler
Have you ever had to drive your kids or parents to a different dentist each time they had a dental health concern? With a family dentist, you can say goodbye to all that hassle. Pick a specific date, get an appointment for your family, and head over to our office. Our dentists can consult all of you in a single afternoon and can tackle any oral health concerns you or your family may have. 
Easier to Track Dental History
Family dentists are familiar with your family's dental history. From a simple toothache to any extensive surgeries you have had, our dentists will be up to date on them and have all the details they need to offer you the best care possible.
Build a Lasting Relationship
Having a strong relationship with your dentist always makes communication easier. As family dentists can care for your entire family and take care of all your dental issues, this helps build a patient-doctor relationship based on trust that lasts for decades.
Get Emergency Services Fast
Dental emergencies can occur at any time and searching for an emergency dentist at the last second can spell disaster. On the other hand, a family dentist can readily accommodate your request for faster treatment in as little time as possible.
If you're looking for a family dentist in Bakersfield, California, get in touch with Auburn Dental Center by calling (661) 327-2189 or visit our office at 5603 Auburn St. Suite B, Bakersfield, CA, 93306. Dr. Shively or Dr. Pham will be happy to help you out.