Self-Care for Introverts That Won't Bust Your Budget
Posted by Auburn Dental Center on Apr 29 2021, 11:22 PM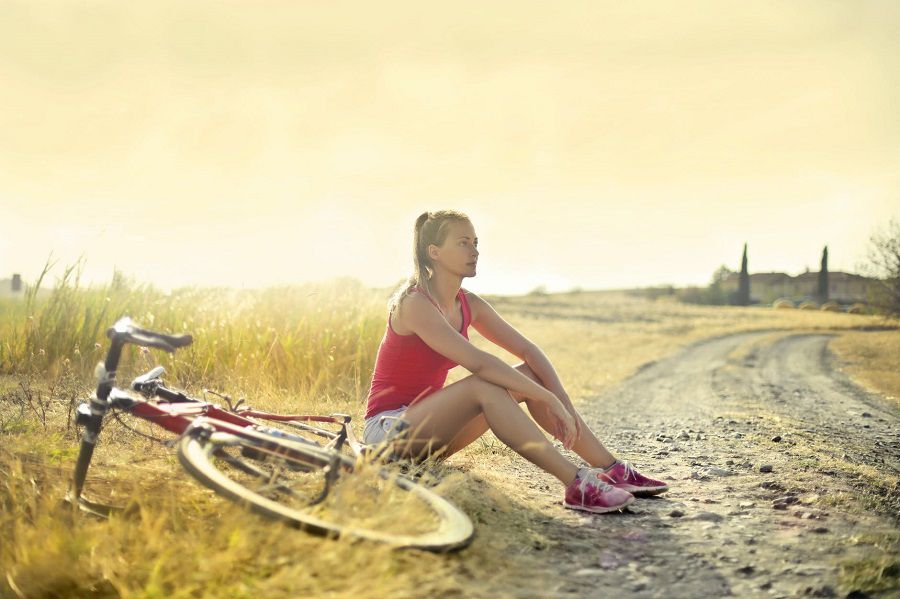 While the extroverts in your inner circle might swear that social time is a crucial part of self-care, the truth is that, for introverts, unwanted group time can be emotionally exhausting. But that does not mean that there aren't ways you can care for yourself. There are many budget-friendly things you can do that help you lead a happier and healthier life. 

Start with Your Home
How do you usually feel when you're at home? If your emotions tend to be on the more negative side, it could be because your home is a hub for bad energy. Stress, clutter, and complaining often are all factors that contribute to negative energy. By keeping your place organized and smudging (a.k.a. burning sage to rid the air of bad spirits), your home can feel safer, and you can feel less stressed.

Set Aside Some 'You' Time 
Even if you're the world's most prolific introvert, you probably have to spend time with people every day. Whether this is your coworkers or your family, the advice is the same: prioritize time by yourself. Read a book, visit your local farmers market, or head out for a solo jog. If possible, make this in the in-between time after you leave work but before you arrive home. This will give you a valuable opportunity to recharge your proverbial batteries.

Keep Safety Top of Mind
A critical component of self-care, exercise is a must for introverts and extroverts alike. However, not everyone feels comfortable working out with other people. If you prefer a solo fitness routine - whether jogging in the park, hiking your favorite trail, or going for a swim, this is okay! But staying safe should always be a priority (safety is another component of self-care!), particularly if you exercise in remote areas or late at night. Consider investing in a locator beacon or, better yet, a smartwatch with safety features that can send an alert in case of an emergency. If cost is a concern, keep in mind that you can find discounts and promotions all year long, not just during the holidays. 

Be Okay with Saying 'No'
If you're an introvert and a people pleaser, you walk a delicate line when it comes to your mental health. Unfortunately, part of you wants to go home and settle on the couch, while the other wants to ensure those around you are cared for. Doing the right thing for you, however, sometimes means that you have to deny others your energy and focus it on yourself. Learn how to say no without remorse. No one is saying to shuck off every request, but remember that the more you put on your plate, the less your own priorities will get tended to. You also rob yourself of valuable time alone (see above), and by the time the important things come along, you may have exhausted your ability to say yes.

Eat Well Every Day
Eating well is not just for introverts, but it's worth noting anyway. Make sure to stock your refrigerator and pantry with healthy foods you can prepare at home. To ensure you are not spending all of your time in the kitchen, designate a few hours on Saturday or Sunday to prepare food for the week. You can use rice, which Foodies today notes will last up to a week once cooked, as a base for many of your meals. If you don't already have one, invest in a quality rice maker or an Instant Pot, which can help you with everything from breakfast to desserts. Either of these can help you make just what you need without over-or under-cooking. When purchasing new kitchen devices, remember to look online for savings to get the best value for your budget. 

Immerse Yourself in Nature
There is no doubt that nature is good for your health, whether you are a social butterfly or a lone wolf. However, it's especially relaxing for those of us with introverted mindsets. Truity's Andreia Esteves explains that she, like many introverts, feels very connected to nature in ways that she rarely does with people. Think about the activities you enjoy, and then do them. These activities don't have to break the bank and can be something as simple as sitting on the patio in the sunshine, going for an afternoon bike ride, or taking a long walk.

Get Better Sleep 
Unlike socialization, sleep is not an optional facet of self-care. Even if you're swamped at work or caught up in whatever Netflix special is trending, prioritize sleep. Give yourself at least eight hours of bedtime each night, make sure the bed is comfortable, and figure out a soothing sleep ritual that will help you settle in. Turn the phone off about an hour before lights out each night, and leave the coffee for the daylight hours.

Take care of yourself as though you're the most important person in the world. You are. Do not forget that, and do not let other people's ideas of self-care change your mind.

Another form of self-care that can fall off the radar is oral hygiene. To keep a healthy mouth, have your teeth cleaned and get checkups twice a year at Auburn Dental Center. Call today to make an appointment. 661-327-2189

Image via Pexels