Toothbrush Care Tips to Reduce Bacteria Development
Posted by Auburn Dental Center on Jun 4 2019, 10:49 AM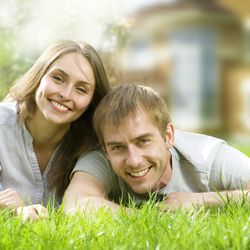 You rely on your toothbrush to keep your mouth clean and free of bacteria – but how often do you think about making the same effort for a clean and bacteria free environment for your toothbrush? Just as your mouth harbors bacteria, if you aren't careful with your toothbrush, it can end up doing the same.
Fortunately, taking good care of your toothbrush is a simple and straightforward process. Follow these easy tips, and you can continue to brush your teeth with confidence and peace of mind.

A Good Rinse Goes a Long Way

Bacteria can survive for hours and sometimes days on an unclean brush, and this raises the risk of them being reintroduced into your mouth every time you brush. You can counter this, however, just by rinsing your toothbrush well when you're done using it. Rinse with hot water, and make sure all traces of toothpaste are removed. This will eliminate the bacteria from your brush and further protect your oral health.
Never soak your toothbrush in mouthwash or sanitizer. Not only is it unnecessary after rinsing, but the lingering chemicals could actually harm you. You should also avoid putting your toothbrush in the dishwasher, as this will damage the bristles and make the brush less effective.
Pay Attention to Where You Keep It
Another point often overlooked, where and how you store your toothbrush is just as significant as how you clean it. Bacteria thrive on a moist surface, so you need to keep your brush somewhere upright where it can air dry quickly. Never store it with the bristles downward, and don't put your brush in an enclosed space while it's still wet (especially if it's a travel brush, which is often treated worse than our usual toothbrush).
It's also important to know that your mouth isn't the only place your toothbrush can pick up bacteria. If you store your brush next to someone else's and they end up touching, germs can spread between them. The most dangerous factor of all, however, is your toilet. Every time a toilet flushes, it sends out a spray of contaminated water that coats nearby surfaces. Keep your toothbrush well away from your toilet if you don't want it to be one of them.
Know When It's Time for a New Toothbrush
Nothing lasts forever, and your toothbrush's shelf life is probably shorter than you think. Dentists recommend that you change your toothbrush (or brush head for electric brushes) every three months, or sooner if the bristles are worn. If the blue dye in the bristles has started to fade, it's time for a new one.
You should also change your brush immediately after an oral or respiratory infection. Viruses such as the flu can live on a brush for several days, putting you at risk of reinfection. Make a new brush part of your recovery routine, and it will help you feel cleaner, fresher, and healthier after a spell of sickness.
It's easy to forget that simple actions go a long way toward protecting your health. The best thing you can do for your teeth is partner with a good dentist for regular professional care. Schedule your next cleaning with Auburn Family Dental today!