What Are the Pros and Cons of Same Day Dentistry
Posted by Auburn Dental on Jun 24 2021, 11:11 AM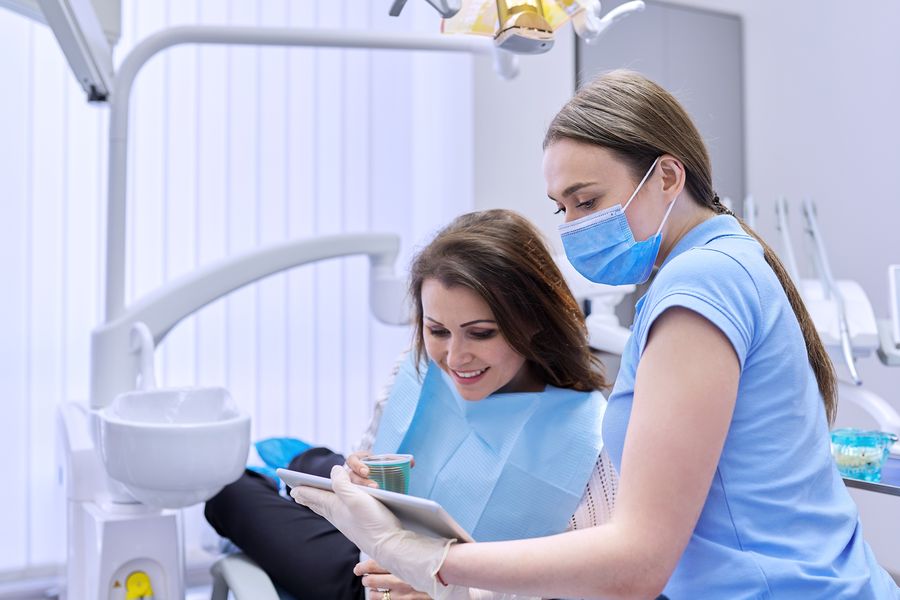 Chairside Economical Restoration of Esthetic Ceramic, or CEREC, is the latest method used in dental restorations that gives you a new crown in a single dental visit. To achieve this, our dentists at Auburn Dental Center in Bakersfield, California, use advanced computer equipment that allows them to create dental restorations in only a few hours. 
To learn more about same-day crowns and their pros and cons, read on.
CEREC: The Pros
Here are the main advantages of CEREC same-day crowns:
Say Goodbye To Multiple Dental Visits
Under normal circumstances, you would have to go to your dentist at least two to three times to get a new crown. With CEREC, the waiting time is reduced to a single day, saving you time and effort.
CEREC same-day crowns are made of ceramic, a material that resembles natural teeth in both color and feel.
As CEREC crowns are designed using top-notch technology, the results are accurate and precise. From the use of the intraoral scanner to the CAD/CAM-based milling and grinding to create the crown, every step of the process is highly rigorous.
CEREC: The Cons
Now, let's take a look at some of the disadvantages of CEREC same-day crowns:
CEREC machines are state-of-the-art and typically aren't available at many dental offices due to the costs involved in acquiring the technology.
Can't Stop Below-the-Gum Fractures
The intraoral scanner used in CEREC treatment cannot spot below-the-gumline fractures. However, the solution to this is a prior dental examination to rule out such concerns before starting the CEREC same-day crown process.
Requires Highly-Trained Professionals
The CEREC machine is an advanced piece of technology and dental health professionals using it must have the necessary training.
Thanks to innovations in technology, CEREC same-day crowns are emerging as the go-to option for dental restorative treatments. To know more about the CEREC crown process, get in touch with our team at Auburn Dental Center in Bakersfield, California. Give us a call at (661) 327-2189 or visit our office at 5603 Auburn St. Suite B, Bakersfield, CA 93306 for an appointment.