Digital Dentistry
Digital dentistry is the use of dental technology or devices with digital or computer-controlled components to perform dental procedures rather than mechanical or electrical tools. Used to make dental procedures easier and to propose innovative solutions to meet rising patient demand. At Auburn Dental Center in Bakersfield, CA, we offer digital dentistry services to ensure that you receive the best treatment possible.
What Is Digital Dentistry?
Digital dentistry refers to any digital or computer-based technology that your dentist may employ to inspect, diagnose, and treat your oral health.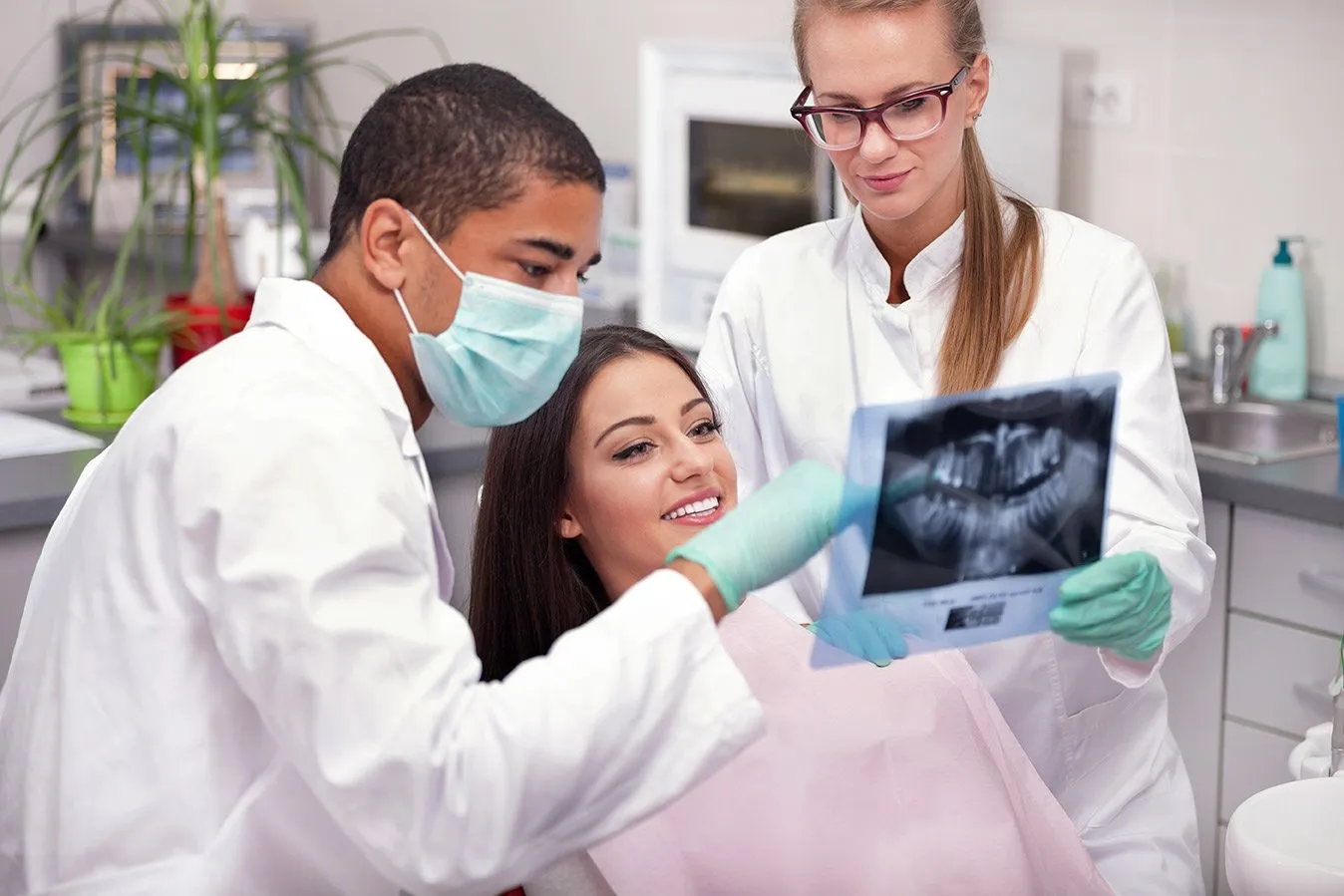 Types of Digital Dentistry
CAD/CAM
CAD/CAM (computer-aided design, computer-aided manufacture) technology allows dental restorations such as crowns, veneers, inlays, and onlays to be created using computerized milling technology. Your dentist may use in-office CAD/CAM to create same-day dental restorations that would normally need two or more visits.
Intraoral Cameras
Small cameras are rapidly replacing the tiny round mirrors that dentists have traditionally used to view the inside of your mouth. One of the most significant advantages of these cameras is magnification. They can better notice any possible difficulties with your dental health that need to be addressed when they can make your tooth roughly the size of your head on a flat-screen. Another advantage is that they may share their observations with you, allowing you to better understand and enhance your dental hygiene.
Cone Beam CT
This type of computed tomography generates a fast 3-D image of a patient's oral or maxillofacial anatomy for dentists. It serves as the foundation for implant surgical guides, which are employed by oral surgeons and periodontists while implanting dental implants. Such pre-surgical imaging techniques have made implant placement easier and more predictable, resulting in higher treatment success.
Cancer Screening Tools
Fluorescence imaging can assist dental professionals in detecting abnormalities and symptoms of cancer that would otherwise be invisible to the naked eye. When diseases are detected early with these technologies, they can be treated earlier, giving the patient a better prognosis and a shorter recovery period.
Digital X-Rays
Digital radiography takes dental pictures using a sensor, which then displays the image on a computer screen. Digital X-rays are more comfortable than traditional X-rays and use less radiation. Furthermore, digital radiography enables dentists to enhance pictures for improved diagnostic accuracy, resulting in more prompt and appropriate treatments.
Contact Auburn Dental Center to learn more about digital dentistry and its benefits. Call (661) 327-2189, book online, or visit our office at 5603 Auburn St. Suite B, Bakersfield, CA 93306.
Ready to schedule a consultation?