Are the stains on your teeth bothering you and keeping you from putting up a bright and confident smile? Teeth discoloration is a common oral concern among individuals of all age groups. It is often influenced by external conditions such as improper oral hygiene, chewing tobacco, smoking cigarettes, aging, excessive wear of the teeth, frequent consumption of beverages, etc. Irrespective of the cause, we have the perfect solution to treat teeth discoloration - teeth whitening.
Types of Teeth Whitening
There are many options when it comes to whitening your teeth. Some of the most popular include in-office, at-home, and over-the-counter solutions. The type you choose will depend on your timeline and budget.
In-Office Whitening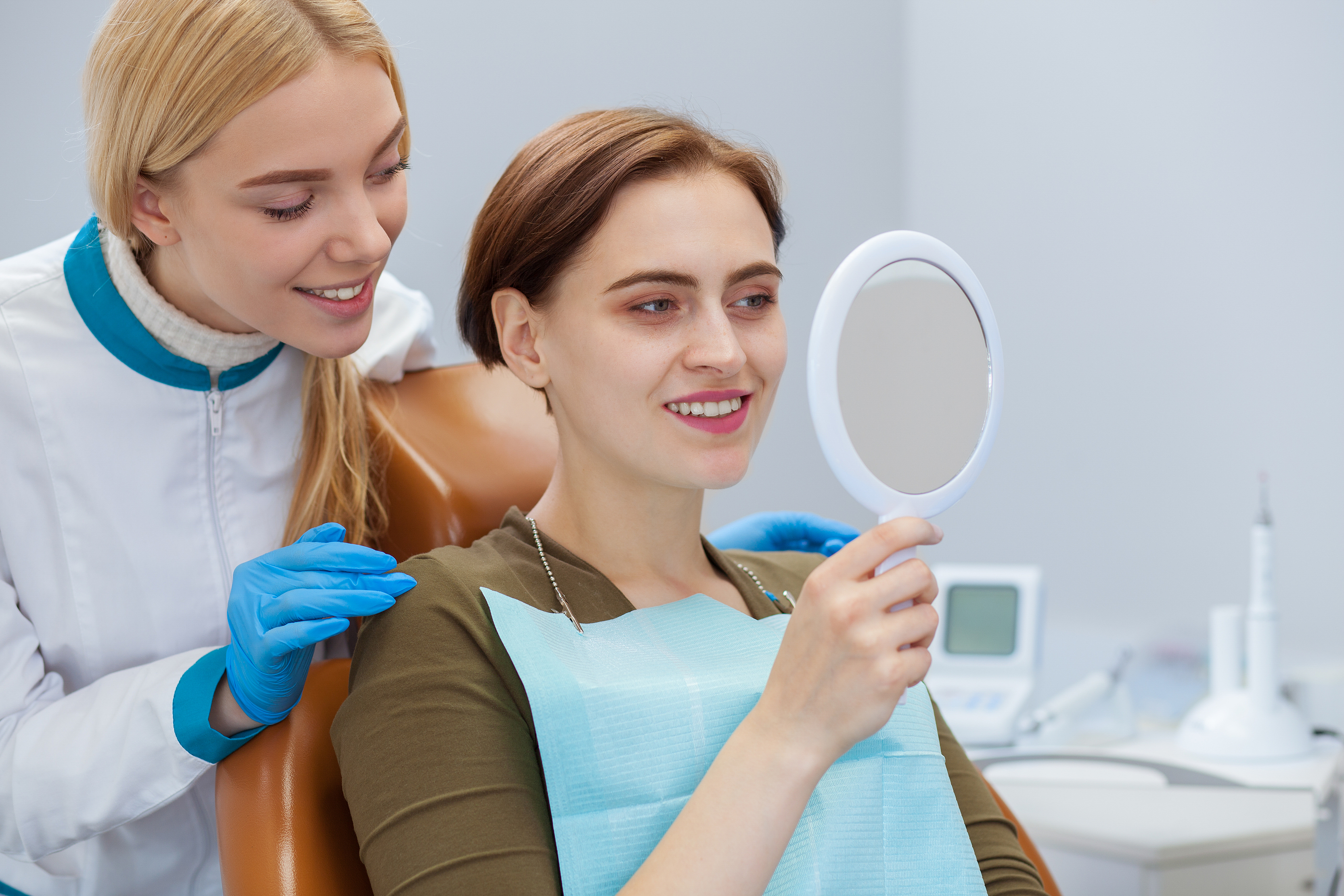 In-office whitening is the fastest and most effective way to have your smile brightened by several shades in a single appointment. While the results aren't permanent, they can provide you with great results for a special event such as a wedding or reunion. Many patients experience some sensitivity after the procedure, which can easily be managed with ibuprofen.
At Auburn Dental Group, we make use of the GLO® teeth-whitening system, an in-office treatment that requires just one appointment for results. The whitening gel with the power of G.L.O.® technology is applied to your teeth and activated by a special light as it works to help break up stains on your teeth. This can improve your smile up to eight shades lighter!
At-home Whitening
Your dentist will likely recommend an at-home treatment system that includes custom-fitted trays and professional-strength gel. This option is usually recommended if your teeth are too sensitive for an in-office procedure or if you are just looking to whiten a few shades or so. You can expect to wear your tray for at least an hour a day until you reach the desired shade.
Over-the-Counter Whitening
There are several over-the-counter bleaching products available from grocery stores, pharmacies, and even some convenience stores. These usually come in the form of strips or gels that fit over your teeth to help make them whiter. There are a host of problems with these products, including the fact that they can cause irritation to your gums and teeth if you use them too often. Professional-grade whitening products are much gentler on your mouth. They are also more effective at producing the results you want. 
The safest way to whiten your teeth is through professional whitening services provided by the dentist in Bakersfield, CA. If you'd like to try an over-the-counter product, it's important to choose one with the ADA Seal of Acceptance to be sure the product won't damage your enamel. Our dentist in Bakersfield, CA, can also give you tips about the length of time you should wear your trays and how often you should use them based on the condition of your teeth.

Please schedule an appointment online or call us at (661) 327-2189 to have a consultation with our dentists, and we will be happy to help.
Ready to schedule a consultation?